Exceed Teaches kids Robotics Coding and Artificial Intelligence through FUN STEM Programs
Preparing your child for a successful career
Explore Programs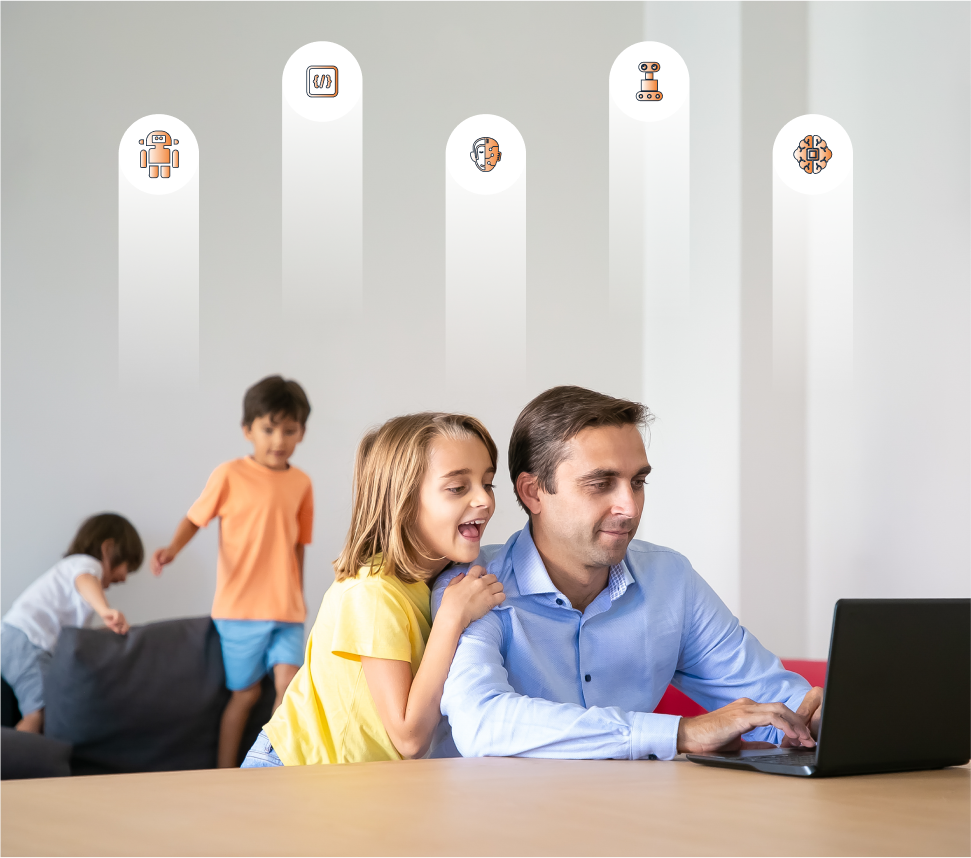 Speak to a Program Counsellor
Please fill out all boxes
Our Partners






Meet Our Instructors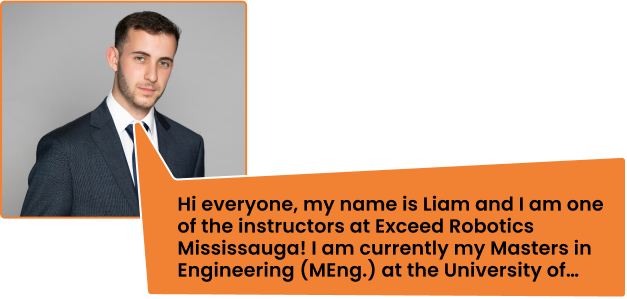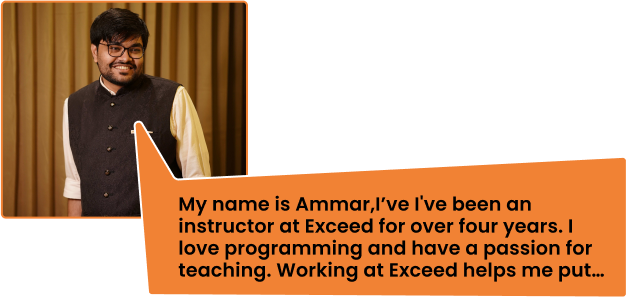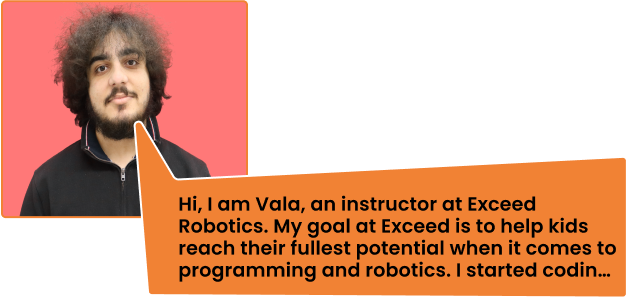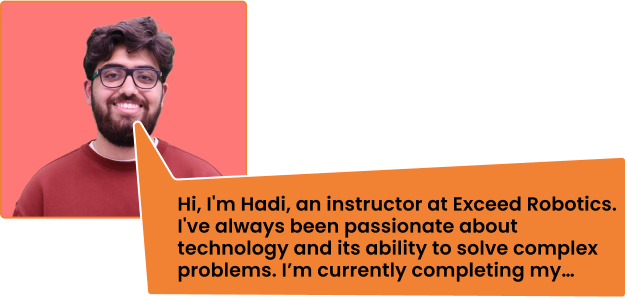 HAVE QUESTIONS ?
What happens at the end of the program?

The goal of the program is to familiarize students with various STEM subjects and spark an interest. Most students complete the curriculum they choose. After completion, students have the option to join a Workshop system where they will be given projects. A project supervisor will guide them through creating project milestones, timelines, part ordering, design, coding and build. Workshop can run anywhere between 2-4 months. Students can also choose a different curriculum depending on their interest.

I am not sure which program is good for my child.

We generally recommend Robotics for students who are not sure which one they like.
Robotics curriculum teaches students coding, electronics, design, 3d printing and microcontrollers. It is great because students will test various skills and find which one they enjoy more. Through Robotics curriculum, they will learn C language which is heavily used in Electronics and Robotics.

Is 1 hour per week enough?

Yes, curriculums are made long-term and recipe for long term learning is persistence. Learning programming needs time to digest. For this reason, some terms do have homework in which students need to install various software to practice. There is no product necessary to purchase as all homework software include simulations.

When do the classes start?

Since courses are 8 weeks in duration, new students have a window to join every 2 months. We offer during evenings and/or weekends. Every 2 months we publish a schedule for new students only which can be accessed by going to the site, clicking on In-Centre or virtual programs from the top menu, selecting the desires program, and selecting the "Class Schedule" button. Each centre produces its own class schedules.
Free trial class schedules are also on the website:
https://exceedrobotics.com/free-trial-class/
After free trial class, parents do receive class schedules for the upcoming term via email.

What are the holidays?

We operate year-around and for the most part follow TDSB calendar. Major holidays are:
1.Christmas/New year period
2.March Camp week
3.Labour Day

Do we need to buy anything?

No, we provide all needed robots and software to students. If they need to do any homework, provided software will have simulation. There are optional kits that students could purchase if they like to create projects at home, but it is usually towards the end of the curriculum.

What happens if we miss a class?

Student MUST attend ALL classes to ensure the outcome. If students do miss a class, they need to attend a make up session (Free) before their next class. A convenient make up link is available on the website which allows students to self-register into make up class:
https://exceedrobotics.com/registeredstudents/
How much does it cost?

Cost for each course (8 weeks, 1 class per week for a hour) is $380+hst which is equivalent to $47.5/hr. We take maximum of 6 students per class to ensure instructor personal attention.

Do you have any discounts?

There are only 2 discounts we offer:
Sibling discount: Multiple students from SAME FAMILY: Each student will get $50 discount per term. Example: 2 kids from same family tuition for 1 term: 2x$330 = $660 + hst
Student taking multiple courses: Student will receive $50 discount per course per term. Example: 2 courses will cost: 2x$330 = $660

Who are the instructors and what qualifications do they have?

We hand-pick our instructors from university students mostly in Engineering or Computer Science program. Other than technical skill, they are all capable of bonding with kids, and have strong interpersonal and communication skills. They will not start teaching classes until at least 1 month of training at Exceed.

Who makes the content?

All our content is designed, developed and made by our team. The goal is to keep a balance between fund and science. Robots bring lots of fund when learning a programming language. Each class is equipped with individual workstations, projector, whiteboard and class slides which instructors use to teach.

Why should we consider Exceed? How do you compare to other clubs?

Our staff is all Engineers and M.Eng. We are passionate in teaching kids the right skills to have an understanding of what they like to do for their future career choices. We are very regulated when it comes to teaching fundamentals of Robotics, Coding and AI. We know exactly what students are learning in every class of every term. You can say we operate similar to a university when it comes to teaching kids Robotics and Coding. Most places have open-study and self-pace. Even though we do have a small chunk of our projects this done this way, over 95% of our teaching is fundamentally taught in a class-scenario.

What happens if my child wants to take a break?

Absolutely and we do recommend breaks as they need them. Each course at Exceed is 8 weeks and we offer these courses throughout the year. Before the beginning of a new term, we do ask parents to let us know if they plan to take a break. If so, they will be reminded before the following term if they would like to re-join. Students will continue where they left off. They don't forget the content since coding is similar to Math where once you Learn it, it becomes part of you. They might forget some syntax (words) which can be brushed off very easily, but will not forget the logic.

What if my child does not like it after we join?

Oh we totally get it. If they change their mind during a course, we provide a FULL REFUND if they stop before the 4th class of ANY course. Kids should continue the curriculum ONLY IF THEY ENJOY IT.